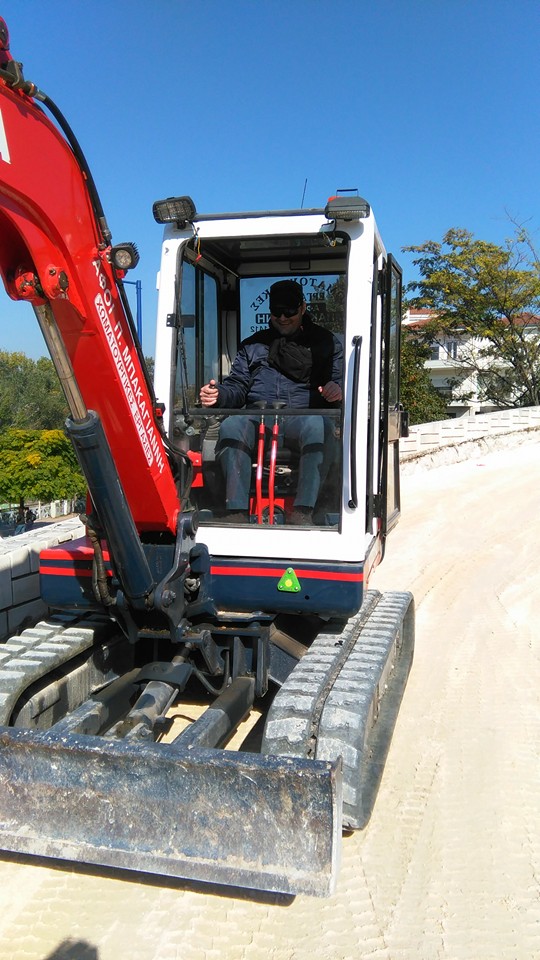 Bakagianni Bros OE
Earthworks - Technical Works - Demolition - Photovoltaics - Larissa

Our company "Bakagianni Bros OE" based in Larissa, has been active for several years in the field of technical works, undertaking earthworks, with absolute consistency, professionalism and always offering complete solutions to private and public projects in the area of ​​Larissa and in all over Greece.
With a modern fleet of vehicles consisting of shovels, hammers, small shovels for narrow spaces, jcb, loaders, loaders, trucks and compressors as well as well-trained and experienced staff, our company is able to carry out all kinds of earthworks , with absolute consistency and professionalism.
Thanks to our constant presence in the field, our long experience, the modern fleet of vehicles we have and the perfect specialization in earthworks, our business can cope with even the most demanding and difficult projects.

We respond immediately and successfully to every project with an emphasis always on customer satisfaction, while all earthworks performed are carried out in accordance with the law and with respect for the environment. All these years we are active with earthworks in Koropi, we have undertaken and completed a large number of projects always emphasizing the detail and the right design to achieve the best result.